May


Added toggle button to hide inactive products on products page


Added ability to select multiple activities to complete in the Employee Interface


Now you can un-apply payments from the invoices it paid for. This will not change the account balance, only allow you to re-apply to other invoices.


Bug Fixes
Fixed "Operation failed" error when completing activities in the order entry page
Fixed issue with duplicate payments being posted
Fixed account transactions sorting issue
Fixed issue with Cases by Ship Date not showing AM or PM
Fixed issue with not being able to print shipping labels
April


Enhanced auto scheduling when rescheduling activities for an order. When rescheduling an order, completed tasks will be returned to the new schedule.

Fixed issue with total doctor case count on work ticket report.
Fixed issue with Add Product button not being enabled in the Employee Interface.
Added Current Activity to Orders by Ship Date report
March


New Order Tab for Orders Created by EasyRx Prescriptions


Track Total On Hold Time for Orders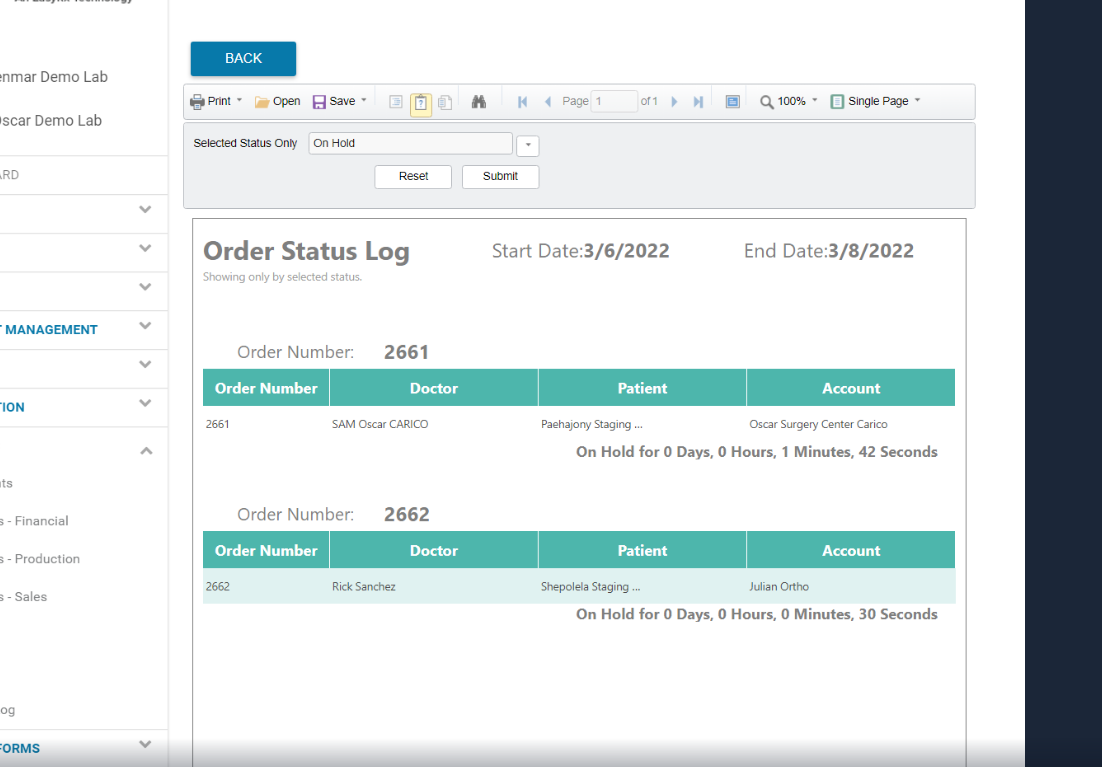 This new global setting will allow EasyRx connected labs to create orders from VisualDLP and it will create a script in EasyRx.

Turn on Global Setting

·

Navigate to Global Settings -> Integration Settings.
Toggle on the Automatically Create Orders in EasyRx setting